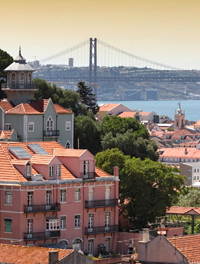 Lisbon is an illuminated city. The almost constant presence of sunshine and the River Tagus transforms the Portuguese capital into a mirror of a thousand colours – highlighting the city's unique architecture and beauty.
There are so many things to see and do in Lisbon that visitors have access to a wide array of different experiences.
As we walk through Lisbon – whose history spans back thousands of years – we find streets filled with heritage monuments, and characteristic neighbourhoods where the city first developed and can still be experienced at its most genuine level.
Visit Lisbon of the River Tagus, whose riverfront is dedicated to leisure activities and links the monumental zone of Belém with the modern area of the Parque das Nações.
Places to visit in Oriente

(Parque das Nações –Park of Nations)
The Parque das Nações is a recreational area at the eastern end of Lisbon. Famous for holding the 1998 World Expo, it is the home of avant-garde architecture, pavilions and exhibition centres, a shopping centre, Lisbon Casino, bars, restaurants and, also, a fun cable car.
In Parque das Nações, you can visit: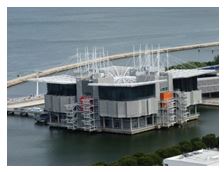 . Oceanário de Lisboa
Opened during the Expo'98, the Oceanário de Lisboa is one the largest public aquaria in Europe.
It is the Oceanário's mission to promote knowledge of the oceans, educating visitors and the public about the necessity of protecting natural resources, through changing their daily habits.
. Casino Lisboa
The Casino Lisboa, with its minimalist architecture and large glass walls, is distributed across three floors with 1000 slot machines and 22 gaming tables.
With a third of its total space used for gaming, the Casino Lisboa also has a large venue for shows, the Oceans Auditorium, as well as bars, three restaurants and entertainment areas, distributed across three floors. Besides being a casino, it also aims to strongly promote art and culture with national and international productions. www.casinolisboa.pt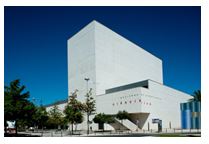 . Pavilhão do Conhecimento – Ciência Viva (Pavilion of Knowledge)
It is an interactive science and technology museum. Mainly games-based, its exhibitions and activities allow children to explore a variety of themes in an interactive and fun way.
The "Pavilhão do Conhecimento – Ciência Viva" was designed by the architect João Luís Carrilho da Graça and awarded with the Grand Prize of the FAD Jury in 1999 and it is an emblematic building, representative of the architectural shift that took place with EXPO'98.
With an average of 800 visitors a day the "Pavilhão do Conhecimento – Ciência Viva" is nowadays one of Portugal's most visited museums.
www.pavconhecimento.pt
. MEO Arena (The great hall of Lisboa)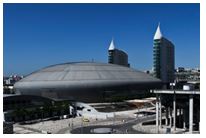 The MEO Arena is one of the biggest and most modern covered pavilions in Europe, capable of accommodating all kinds of events. With a 20,000 person capacity, the enclosure hosts nearly 100 events per year.
With an architecture based on the old ships that played a central role in the Portuguese Age of Discovery, the MEO Arena is now the stage for countless sporting events and welcomes the largescale shows that take place in the capital. www.pavilhaoatlantico.pt
. Marina Parque das Nações – Lisbon's new Marina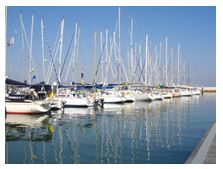 This is an urban marina with 602 berths for Yachts up to 25m and Cruise Ships/Mega Yachts up to 230m, offering a wide range of maintenance services. It has one of the most important European natural reserves at its doors. www.marinaparquedasnacoes.pt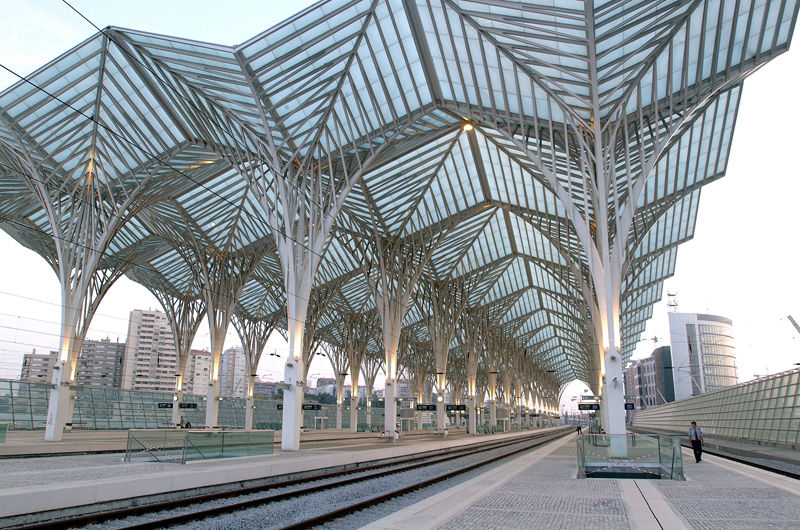 . Gare do Oriente
Upon arrival at the Parque das Nações, it is impossible not to notice the work of the Spanish architect Santiago Calatrava. The Gare do Oriente station dominates the view, serving as an element of urban order, majestic, and includes a bus terminal, car park, underground station, train station and shopping gallery.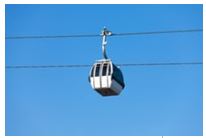 Finally, the Cable Car provides an air trip over the whole of the Parque das Nações, along the river Tagus. This area also provides the visitor with bars, restaurants and street cafés as well as a varied range of services. It is an excellent area for walking and for enjoying quiet moments of true culture, leisure and entertainment.